How to Post Your Weather Data on Twitter in 4 Easy Steps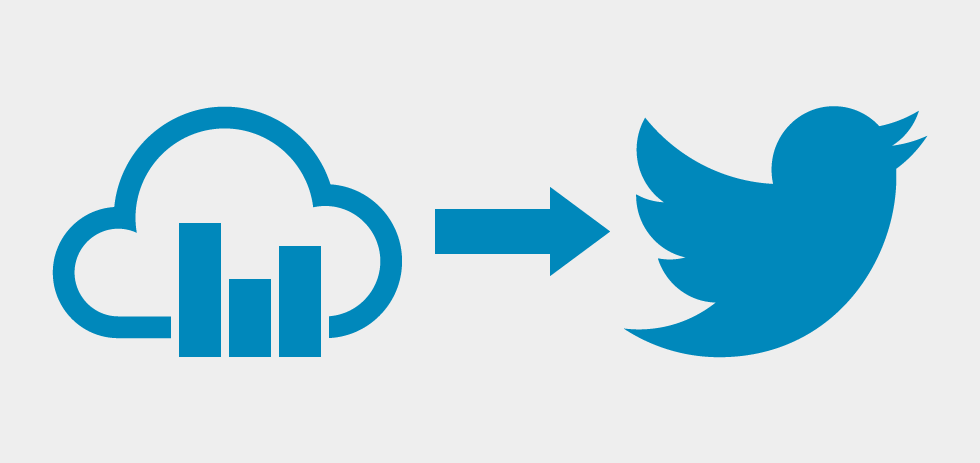 Would you like to share the weather data from your device with all your followers? Weathercloud makes this quick and easy with a four-step process:
1. First, select Connect to Twitter in the drop-down menu (the gear icon) on your Devices page.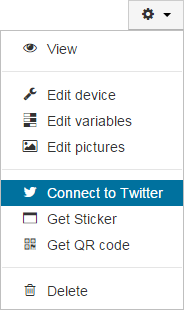 2. Then choose how often do you want your weather data to be posted on Twitter and click on Authorize.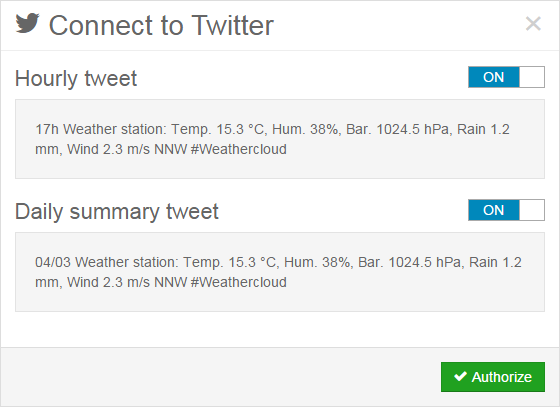 3. Now you will be redirected to Twitter, from where you need to authorize Weathercloud to post tweets on your behalf.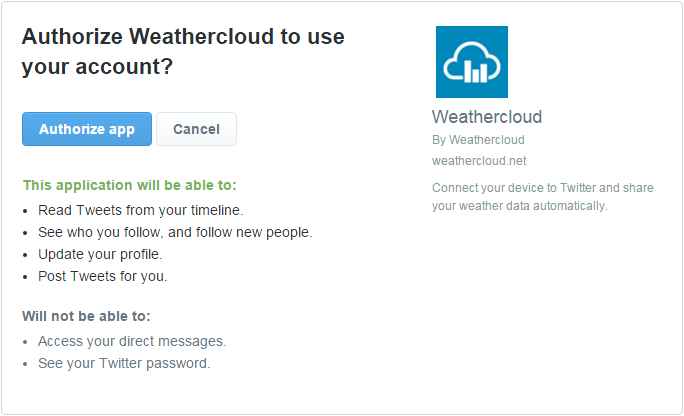 4. After authorizing, you'll be returned to Weathercloud and the Twitter icon will be displayed next to your device name to indicate that the linking process is complete.

From this moment your followers will see your weather updates on their timeline!