Weathercloud Beta 3 Now Available!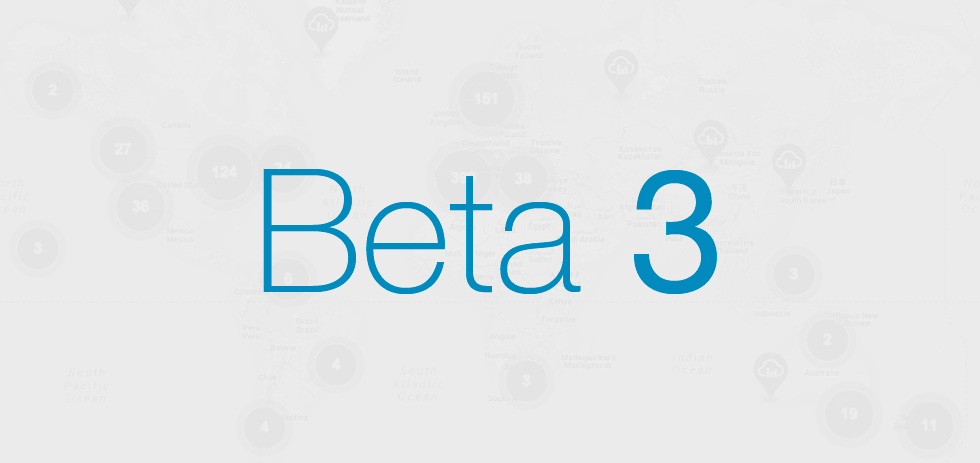 We're thrilled to announce that Weathercloud has been upgraded to Beta 3! This is one of the biggest releases to date, and comes with a number of new features and improvements to make the network more efficient and enjoyable than ever before.
What's New in Beta 3
Totally Revamped Weather Map
The weather map has been rebuilt from the ground up to bring significant improvements to the user experience. The first thing you'll notice is that the loading time is much faster than the previous versions, which is something you'll surely appreciate. We've also included a search box in the upper left corner of the map that allows you to quickly jump to a specific location, thus saving time. This means you no longer need to drag and zoom to move around.

The map has also undergone major visual changes to make it look cleaner and stylized. Now the markers and clusters are simpler and smaller to avoid overlap with each other, and the latter can have 3 different sizes depending on the number of devices they contain. In addition, the new markers show the device name in a tooltip when you mouse over, making it easier and faster to identify them.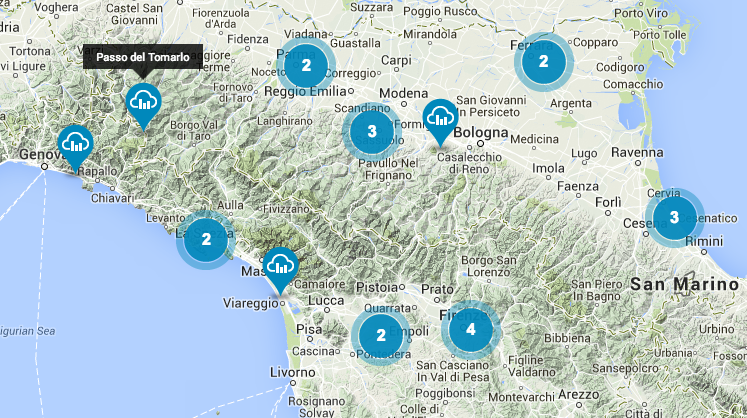 The infoboxes have also been completely redesigned and now feature a larger font size for easier reading, as well as a set of weather icons to visually represent the current data.

New Weather Stickers
This is a feature that many of you have been requesting for some time, and we're excited to include it in Beta 3. The new Stickers allow you to easily share your current weather data on your website or blog, as well as on your favorite forums. It's as easy as copying and pasting one of the 2 links provided for your sticker.

Unified Layout for Current and Wind Pages
From today these two pages present the exact same layout on all devices, regardless of the number of variables measured. This is because now, instead of not being shown, the inactive gauges fade out until they become light gray, thus keeping the grid always balanced and without gaps. Also, in Beta 3 the gauges are animated and the Current and Wind pages are automatically updated every 10 minutes, so you don't have to refresh them manually.

New Comfort Index
We've developed the new Comfort Index to help you achieve optimal thermal conditions in your home or office. This index is based on the data provided by the inside temperature and humidity sensors, and uses a 0 to 100 scale in which 100 represents the optimal comfort. The 4 icons located below the scale indicate whether it's too hot, cold, dry or wet, so that you can make the appropriate adjustments. You'll find the Comfort Index in your private Inside page.

Enhanced Evolution Graphs
The new evolution graphs feature a smoother, more modern look, and include some minor improvements, such as a vertical line to help you more easily compare different variables on a specific day.

Other minor bug fixes and improvements:
– Fixed an issue with the Greenwich time zone.
– Improved design for the 'Link device' window.
– New progress bar above the header.
– New link type 'Other' for DIY weather software.
– Several performance enhancements.
We hope you enjoy the new features and we thank you again for all your feedback and support! It's helping us make Weathercloud better! Keep it coming.