How Our Thermal Comfort Index Works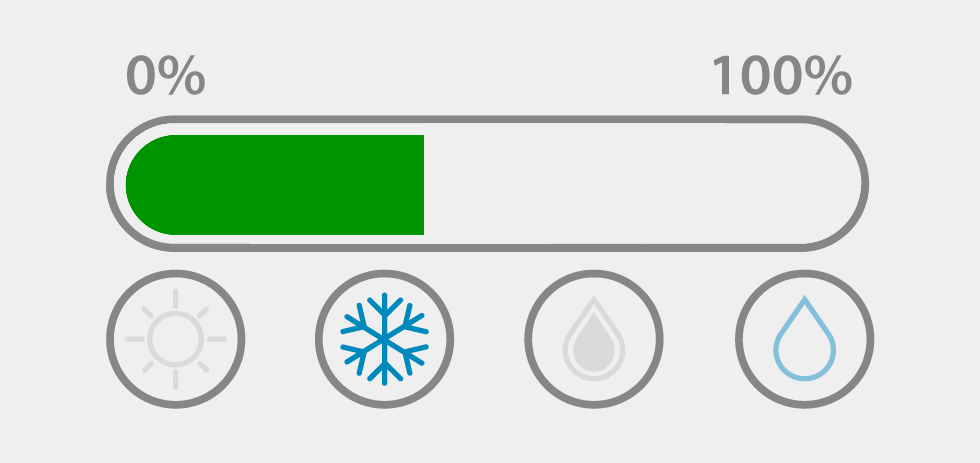 Hey guys! It's been 4 months since we added our new Thermal Comfort Index, and we've received a lot of questions about how we calculate it. Well, keep reading to find out the answer!
The index is meant to help you achieve the optimal thermal conditions in your home or office. It uses the data provided by your inside temperature and humidity sensor to calculate a value in a 0 to 100 scale, in which 100 represents the optimal comfort.
The temperature data received from the sensor is evaluated through a Gaussian function that tell us how far from the optimal point is the current value. This optimal point is set to 22.5ºC (72.5ºF), which is the average between the recommended room temperature in the summer and winter.
The same process takes place for the humidity. In this case, the optimal point is set to 40% RH which, again, is the average between the recommended room humidity in the summer and winter.
Both Gaussian functions are combined together to create a 3D plot that looks like a mountain, where the peak represents the optimal combination of temperature and humidity. The reason for using Gaussian functions is that the farther the temperature and the humidity are from the optimal point, the fastest the index decreases, which is pretty much what happens in reality, since it takes more time for your body to adapt to these conditions.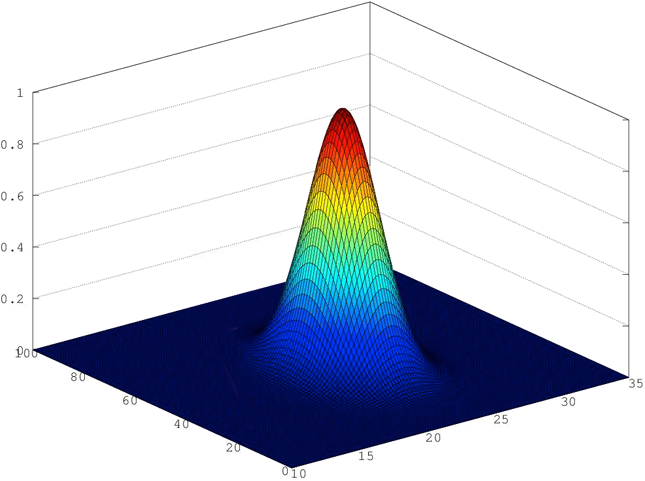 One thing we wanted to add to the index in order to help you improve your thermal comfort was a simple set of icons that tell you why it wasn't good enough. The table below explains the meaning of each of the icons: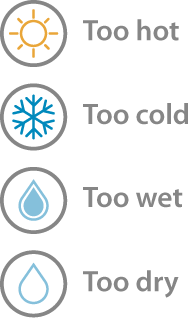 I hope you enjoyed the explanation and, of course, if you have any doubts or comments, send them to us and we'll be happy to answer.
Cheers!