Minor Spring Update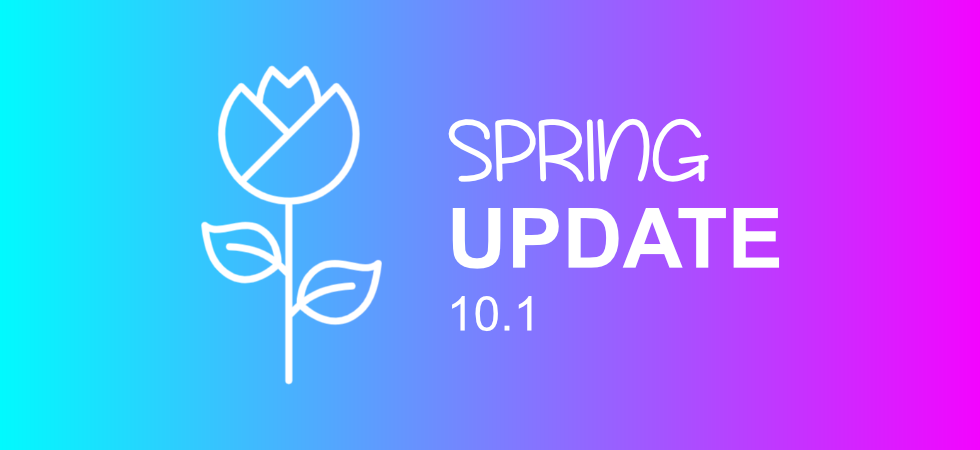 Today, we're happy to announce the release of Weathercloud 10.1, a minor update that brings some more improvements for all users of the platform.
Let's see what's new in this version:
Enhanced Automatic Tweets
We've added a couple new features to make both the hourly and the new instant tweets even better:
Present weather
Hourly and instant tweets now also include the present weather along with the current data. All devices reporting temperature, dew point, rain rate and atmospheric pressure will display the present weather both on Weathercloud and in the automatic tweets.

Webcams
In addition to the present weather, hourly and instant tweets now also support webcams. If you have added one or more webcams to your device on Weathercloud, you will be able to select which of them you want to be displayed on your tweets. To do so, you need to go to the Devices page and click on Connect to Twitter in the Settings drop-down menu (the cog icon). Once there, choose a webcam by clicking on its thumbnail. Keep in mind that most web browsers no longer support webcams without secure HTTPS, so please make sure your webcam uses this protocol so that we can show it Weathercloud.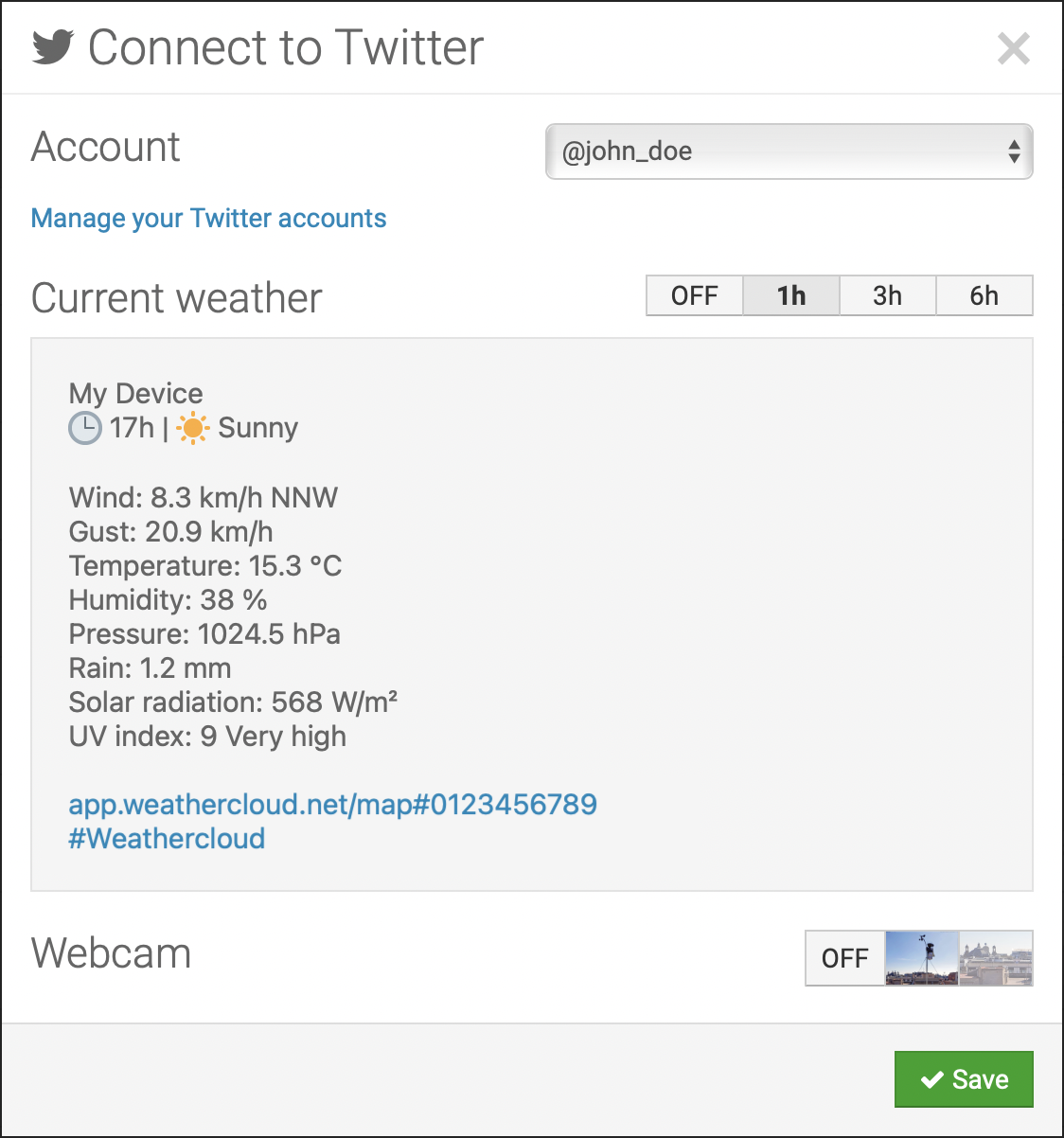 See below an example of a tweet displaying both the present weather and a webcam: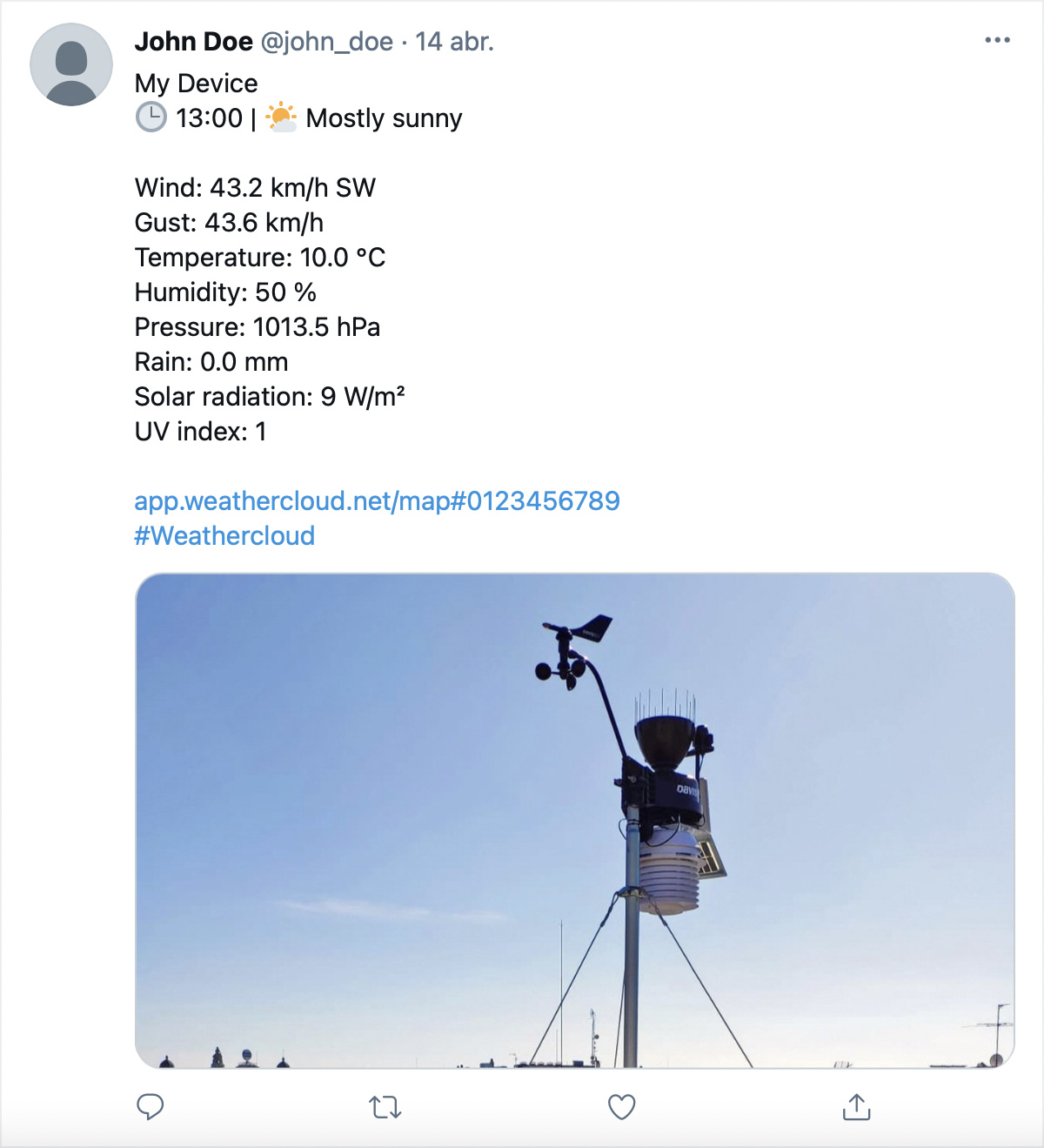 ---
Enhanced Followers List
The followers list lets you know at a glance who added your device to their favorites. In this version we've improved the list by making the profile pictures slightly bigger and including the bio and category of each follower. If you haven't added your category and bio yet, we encourage you to do so from the Profile page.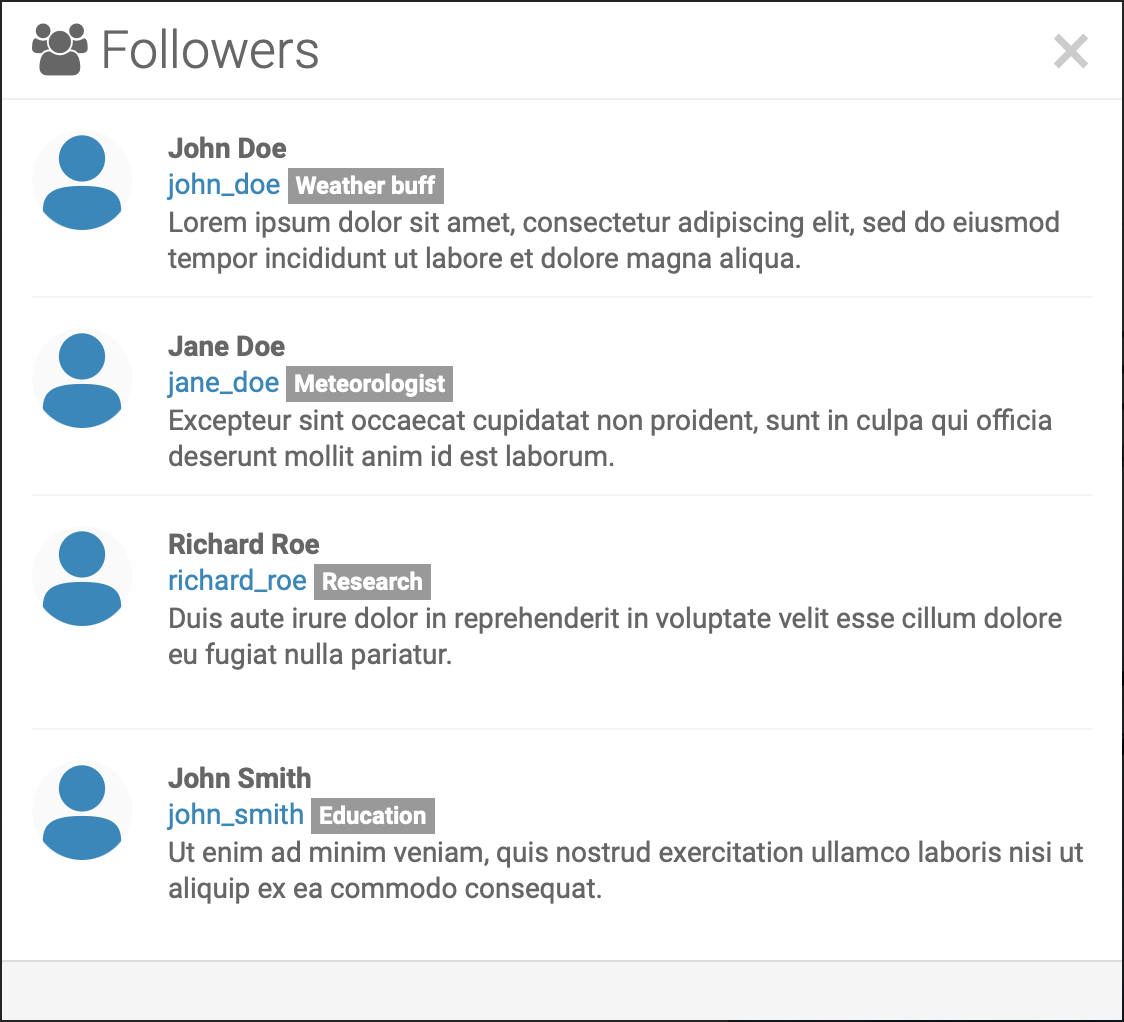 ---
Minor Bug Fixes and Enhancements
Fixed the X-axis in the custom and evolution plots for proper display on mobile devices.
Added compatibility with GARNI 1025 Arcus, LOGIA LOWSC710SWB and UTECH FT Series and WS Series.
Updated the Compatible devices page to include the new supported models.
We hope you enjoy these new enhancements and look forward to hearing your feedback.
Thanks for your support and stay tuned for more to come!
The Weathercloud team