Happy Birthday to Us!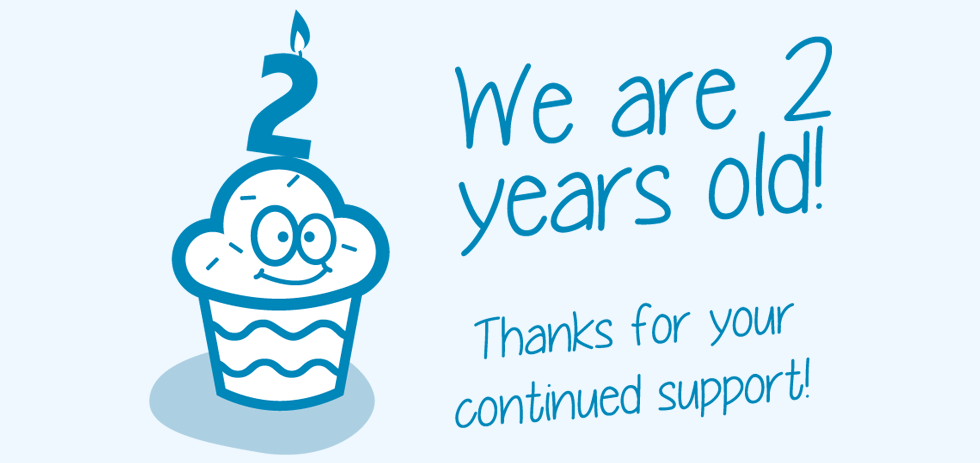 Can you believe it's been 2 years since Weathercloud went online? Neither can we! During this time, we have accomplished extraordinary things together, but the best is yet to come.
Over the past 2 years the network has grown incredibly fast. There are currently over 6,500 stations reporting weather data in real time from 96 different countries, with the top 5 being the United States, Spain (good job fellows!), United Kingdom and Italy. Our database is getting bigger and bigger too, with more than 1.5 billion rows of weather information (and many more while you read this). There are also over 8,000 registered members, about 350 of which are using our Twitter tool to share their weather data on the microblogging service. If you joined Weathercloud right after launching, you'll remember that it was only compatible with WeatherLink. Things have changed a lot in this regard too, and the network is now supported by 13 different weather software for Windows, Mac and Linux, plus many DIY programs developed by individuals.
Leaving aside the numbers, many new features have been released during the last 12 months, and thanks to all the feedback received we've been able to further improve them. Just to name a few, by the middle of 2015 we redesigned our set of gauges with a totally new look and feel, going from gray to colorful and including a scale for an easier reading. We also modified our UV gauge to comply with the World Meteorological Organization (WMO) standard. In addition, we included statistics that let you know if a specific device is reporting data regularly and how many visits your device is having. One of the features we're more proud of is our present weather algorithm, which shows you what's the weather like in real time by an icon located on the profile page of every device.
Last but not least, we're also making a huge continuous effort to improve what goes on behind the scenes, upgrading our server regularly and refactoring the code to make Weathercloud increasingly faster and smarter. The security of your data is also of paramount importance to us, which is why for several months now all communications are done through the SSL protocol.
We raise a virtual glass and say cheers to you all! Thank you guys for your continued support!