Weathercloud Beta 9 Now Available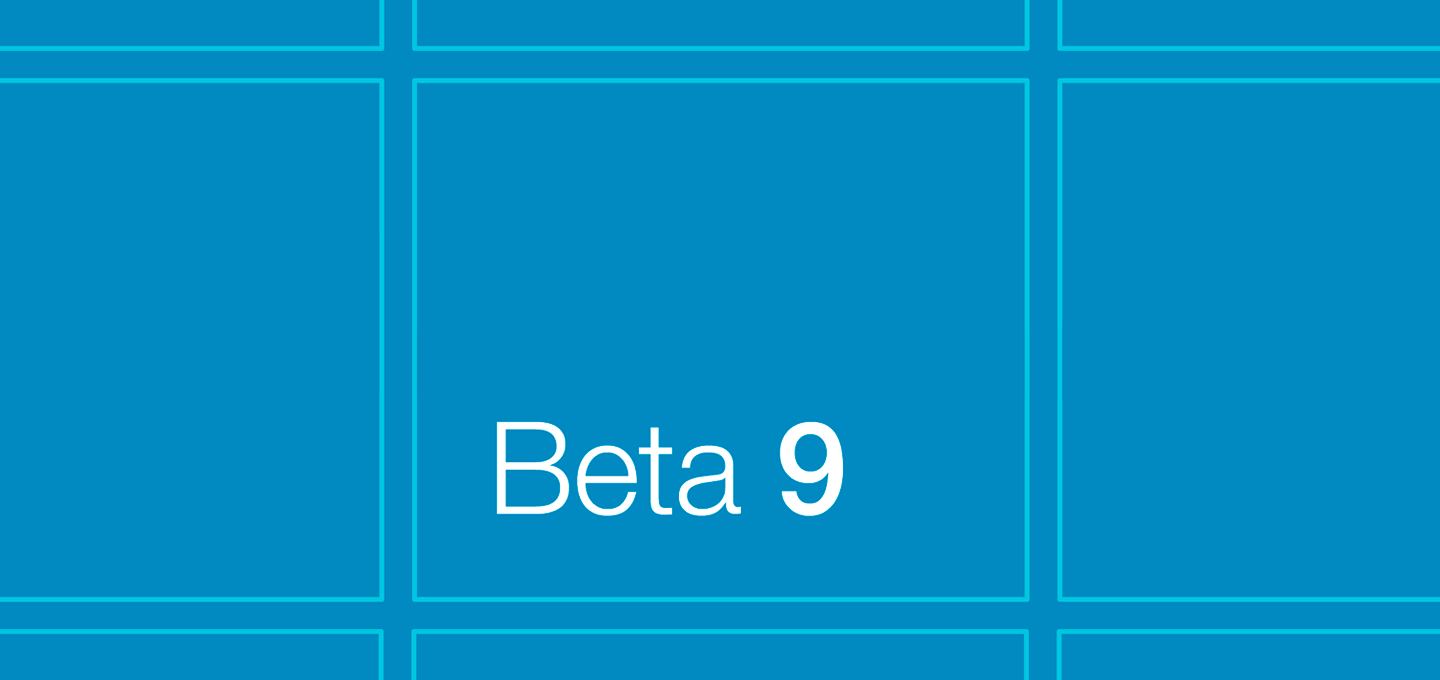 Today we're delighted to announce the release of Beta 9!
Today is a big day for us. After much work, Beta 9 is hot out of the oven and it's our biggest release since launch. In this version, we're happy to introduce a brand-new Home page that will enhance the experience of using the site for every single one of you. Here's an overview of what we've been working on recently at Weathercloud:
New Home page
The new Home page is a major step forward towards our goal of becoming a true social weather network, and we're excited to finally bring it in Beta 9. It replaces the Map as the landing page when you access Weathercloud and it's fully responsive to fit any screen size automatically.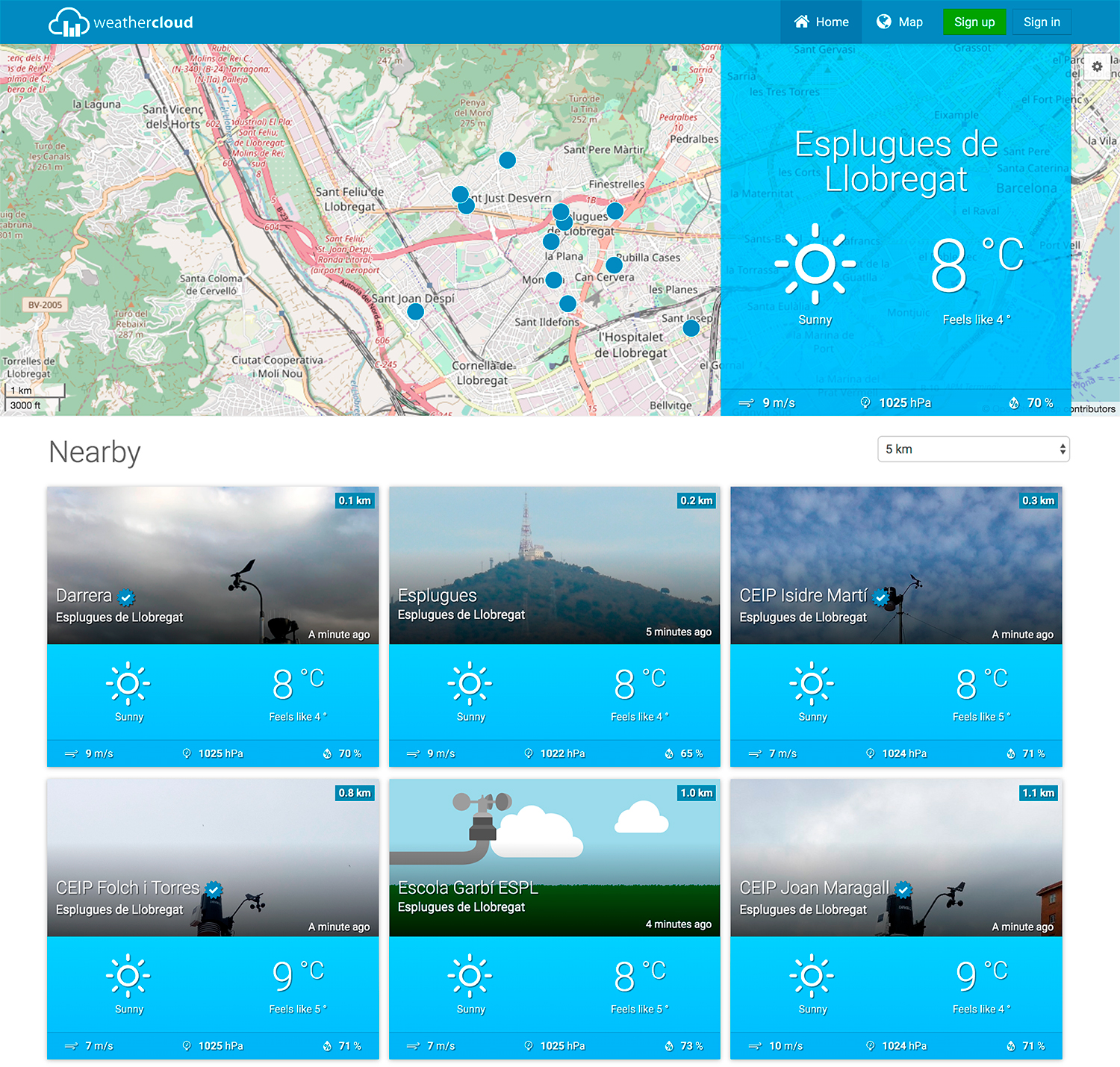 While we work on the mobile app, we suggest you to add this page to the home screen of your tablet or smartphone for quick access like any other app installed on your device.
On iOS: open Weathercloud on your Safari browser, tap on the Share icon and then tap on Add to Home Screen.
On Android: open Weathercloud on your browser, tap on Menu and then tap on Add to Home Screen.
..and voilà!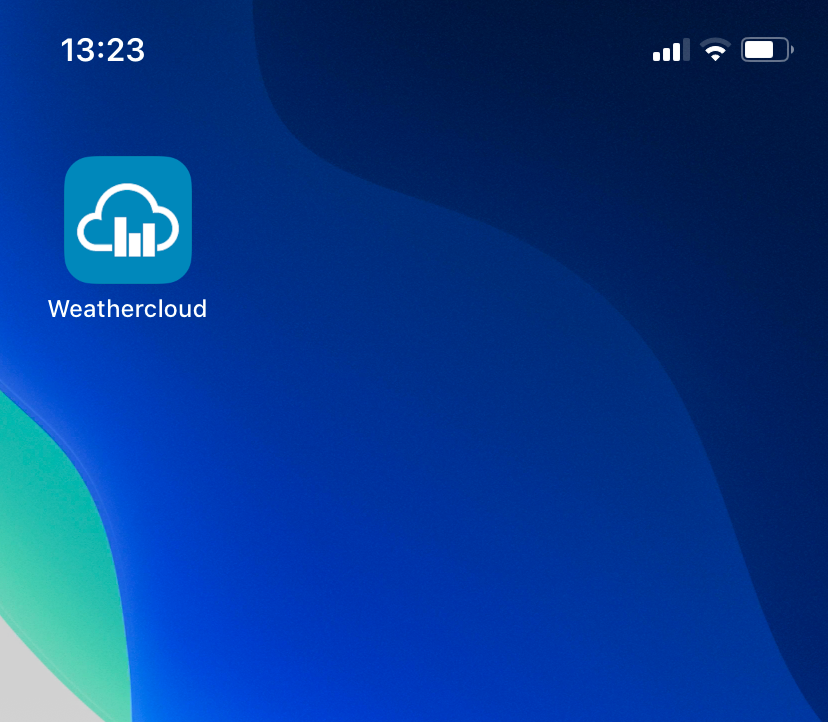 The Home page is based on your current location and features 6 different categories of devices so you can see what's going on near you and around the world:
Your devices: shows the devices you own so you can check their current status and weather data right away after signing in.
Devices you follow: shows the devices that you follow from other users of the network so you can see at a glance the current weather conditions in the places of your interest.
Nearby devices: shows the devices that are installed close to your current location, providing hyperlocal weather information from your surrounding area, wherever you are. A drop-down menu lets you switch between a distance range of 5, 10, 20, 50 or 100 km.
Popular devices: shows the devices with more views in each country for the selected the time interval (current day, week, month and year or all time).
Most followed devices: shows the devices with the largest number of followers in each country.
Latest devices: shows the devices that have recently joined the network in each country.
The Home page is dynamic, so your devices may be shown to other users of the network depending on different factors. Make sure to upload at least one picture for each of your devices to provide some context about your location or setup. You can do so by going to the Devices page and clicking on Edit gallery in the Settings drop-down menu. The Weathercloud community will surely appreciate seeing a real photo instead of our default picture.

That's it! Well, along with a redesign of some parts of the site! We'll let you discover this :)
We hope you enjoy the new features included in Beta 9 and we look forward to your feedback and thoughts. We'd love to hear what you think!
Thank you for your continued support and stay tuned for more to come!