Introducing the New Weather Alerts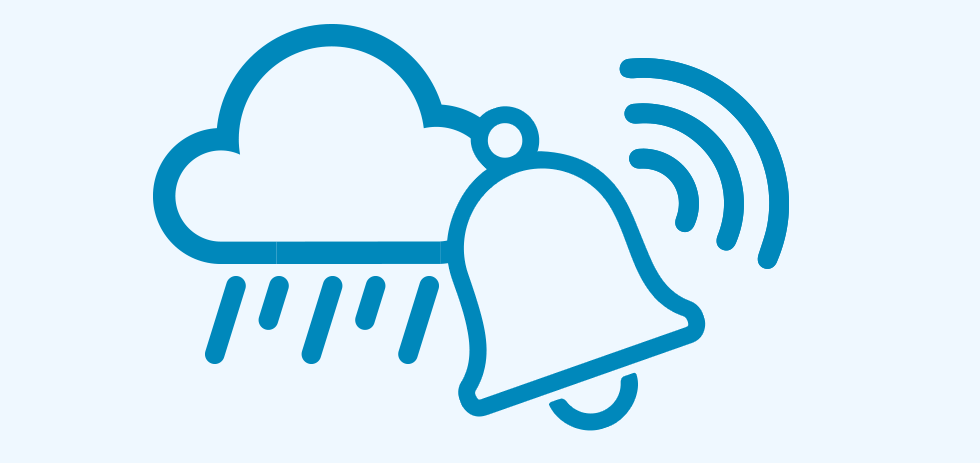 Today we are excited to introduce our newly released weather alerts!
The alerts feature is based on the current data reported by the user's own weather station and is the most effective way to know instantly when previously configured weather conditions are met. When that happens, you will automatically receive an email with detailed information about the alert itself and the existing weather conditions at the time it was triggered.
Configuring Weather Alerts
Setting up your alerts is extremely easy and fast. Let's see how:
First, you need to go to your Devices page and click on Edit alerts in the Settings drop-down menu: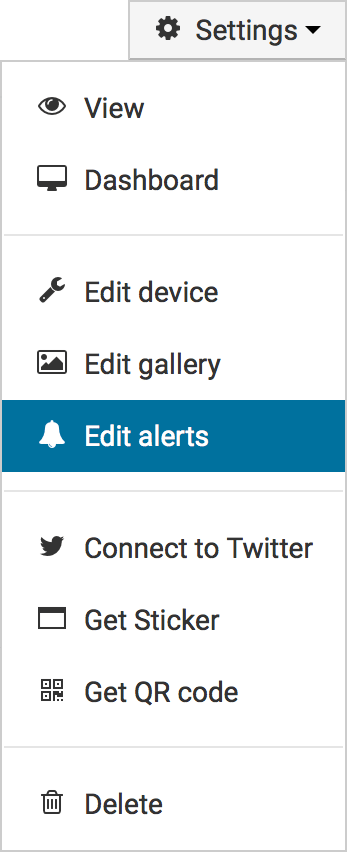 Now you can add your alerts by clicking on the '+ New' button in the upper right part of the screen:

The last step is to enter a name for your alert and set the weather condition/s that will trigger it. Configuration possibilities are virtually endless since you can combine multiple meteorological variables for a single alert and enter specific values for each variable: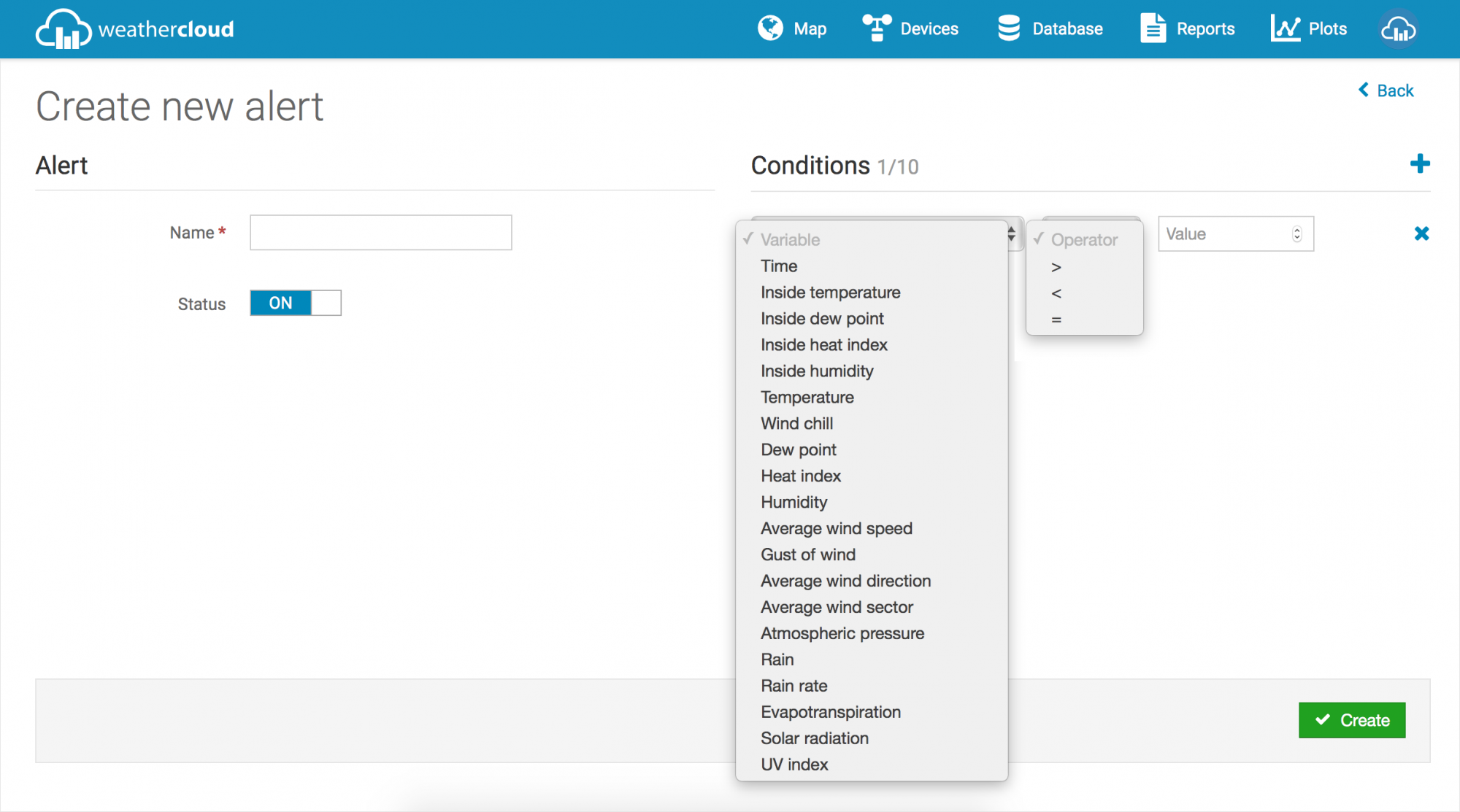 When managing your existing alerts, you can enable/disable any of them individually by editing it and even enable/disable all alerts at once from your Settings page of Weathercloud. The Settings page also lets you choose the time interval between alerts (10 minutes by default):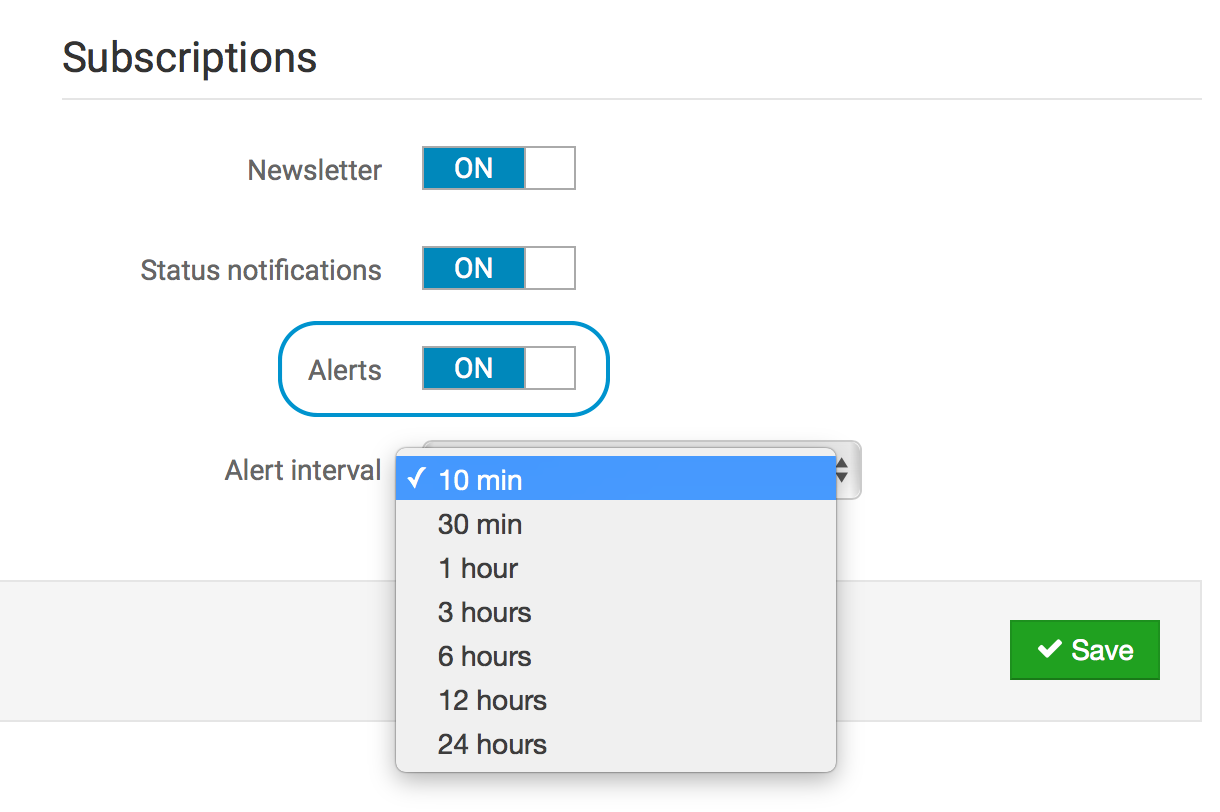 Examples
Our weather alerts are extremely useful for many different applications that may be affected by weather. Let's see 3 different examples:
Protecting crops against freezing temperatures
Crop damage due to freezing temperatures is an important constraint and economic loss to growers in many regions of the world. Knowing when the temperature drops to dangerous lows is key for prompt action. Growers can use Weathercloud to configure temperature alerts for both close to freezing and below freezing thresholds and know when exactly they need to apply the appropriate measures to prevent and minimize damage to the crop.

Ensuring construction worker's safety
Strong winds are a serious threat for construction personnel working on the outside of tall buildings and structures. Setting up wind speed alerts for warning and danger thresholds will help workers know when to take additional security measures and even when to evacuate the area when wind conditions are too strong. Wind alerts can even be limited to specific working hours and wind rose sectors for maximum accuracy.

Taking action to prevent flooding
As with the wind, high rain rates can pose a serious danger to people and goods. Getting timely alerts helps municipalities and civil protection units to implement the necessary preventive measures and alert citizens in front of possible flooding events. Weathercloud allows you to set different warning levels for rain intensity, and even detect freezing rain conditions by combining rain and temperature conditions on the same alert.

We hope you like this new feature and look forward to your feedback!
*** Alerts are available for Pro and Business users. Check out our Plans page to choose the one that best suits your needs.