Weathercloud's First Month Online!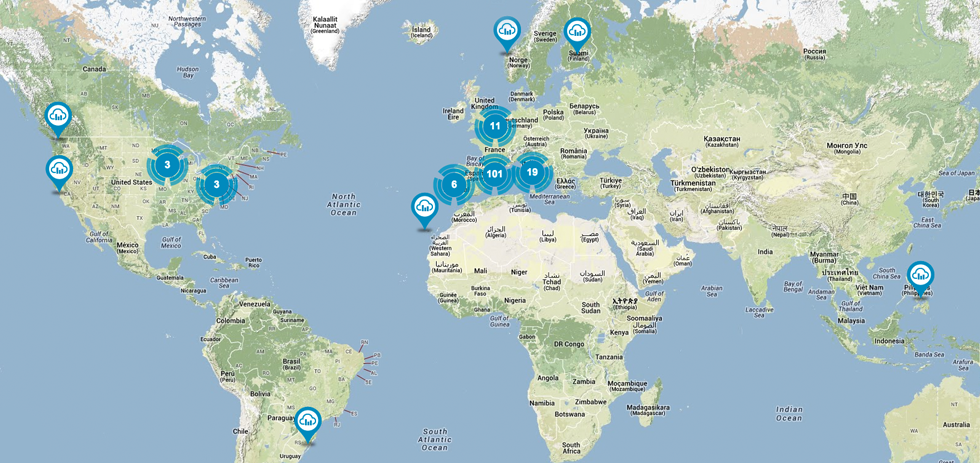 Today marks one month since the launch of Weathercloud on February 28 and we're really happy about how everything is going so far. The response has been much greater than we could expect, with over 150 devices online worldwide and around 300 registered users. We've also received lots of suggestions and requests from you and we're doing our best to develop them as soon as we can. Here are the features added in the last week:
First Improvements on the Weather Map
We've added a couple of new features in order to save you some time when navigating through our weather map. As you may have noticed, your region now appears as your default location instead of the whole world. But if that's not enough for you, then you can set the default location manually from settings.

New FAQ section
In an effort to eliminate any confusion and to ensure you've the best possible experience with Weathercloud we've added a FAQ section to our site. There you'll find answers to the questions we're asked most often, but if you have any queries you don't see answered, feel free to contact us at anytime. We'll keep updating the page to answer new questions as they arise.
You can take a look at our FAQ by clicking here.

Latest bug fixes
Fixed an issue with DST.
Fixed an issue when converting length and rain rate.
UV index and solar radiation gauges now display a more appropriate range.
Modified the header to better fit to all mobile screen sizes.