Weathercloud Now Available in German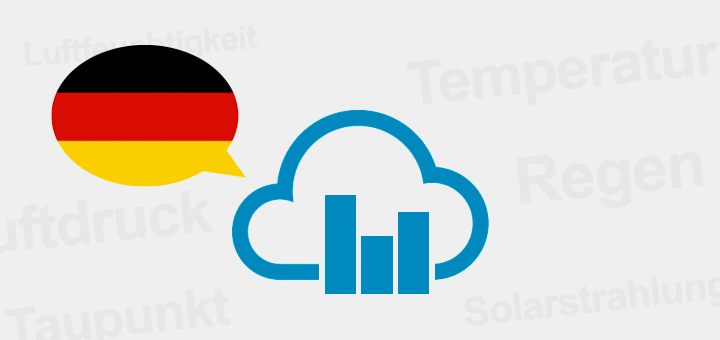 Sprechen Sie Deutsch? Now Weathercloud too!
Today we're releasing the German version of the network, which adds to the 8 languages that were already available: Catalan, Czech, English, French, Italian, Portuguese, Russian and Spanish. We're really proud of this achievement and hope to keep adding more languages over time.
You can switch your language to German at any time from the Settings page of Weathercloud.
We thank Oliver, author of this translation, for his time and effort.