Learning to Use URL Parameters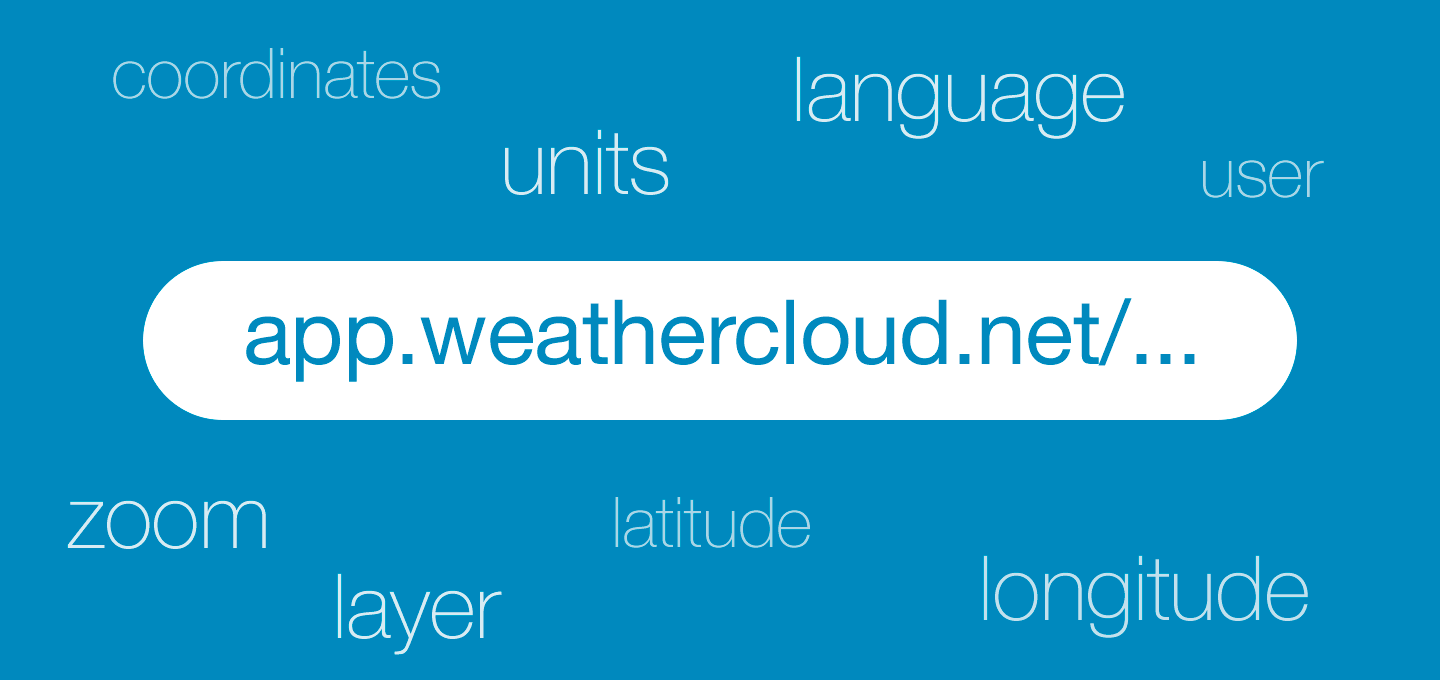 Weathercloud is a great way to share your weather data with family, friends and other weather buffs. On this Blog post we're unveiling all the URL parameters you can use to control how your station is displayed to others, including the language, units of measure and many more.
Make sure you add ? before the first parameter and & between parameters. Also keep in mind that if the person viewing your station has previously set his units and language, either as a registered user or as a guest, his configuration will prevail.
URL Formats
Map page
http://app.weathercloud.net/map?
Device page
http://app.weathercloud.net/d<device_id>?
Device dashboard (Business users)
http://app.weathercloud.net/p<device_id>?
Map Parameters
User
Shows only the devices of the specified user on the map (Pro and Business users).
user=<user_name>
Device
Opens the specified device on the map.
/map#<device_id> (do not include the letter d before the ID number)
Coordinates
Centers the map on the specified coordinates.
lat=<latitude>&lon=<longitude>
Zoom
Shows the map at the specified zoom level [3, 18].
zoom=<zoom>
Layer
Shows the specified map layer [device, wspd, temp, hum, rain, solarrad, uvi].
layer=<layer>
Device page / Dashboard Parameters
Language
Sets the specified language.
language=<language_code>
Units
Sets the specified units [si, meteo, nautical, us].

si: temp (ºC), spd (m/s), bar (hPa), dist (m), rain (mm).
meteo: temp (ºC), spd (km/h), bar (mBar), dist (m), rain (mm).
nautical: temp (ºC), spd (knot), bar (mBar), dist (m), rain (mm).
us: temp (ºF), spd (mph), bar (inHg), dist (ft), rain (in).

units=<units_code>
Some Examples
We hope you find this information useful when sharing your station with others. Your questions and feedback are welcome, so feel free to get in touch with us using the form below.

Thank you!