Weathercloud Beta 4.1 Released!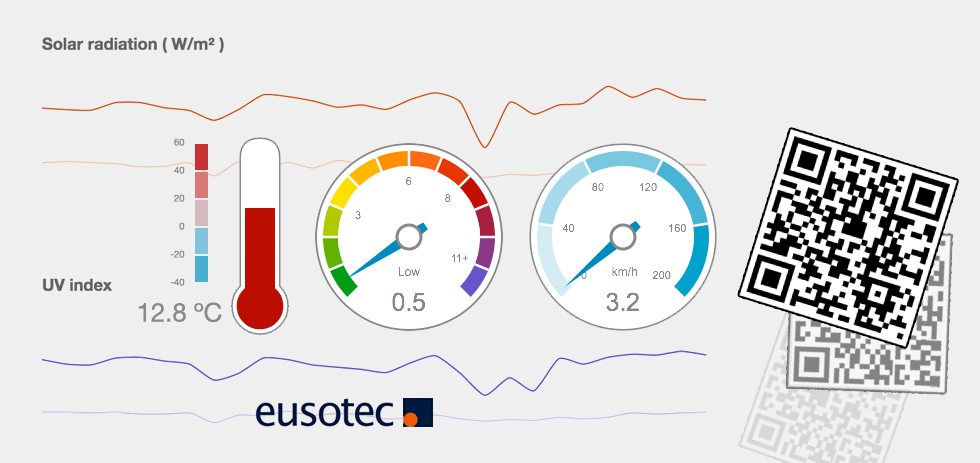 Today we've updated Weathercloud to Beta 4.1! Despite being a minor update, it brings some interesting new features and cool design improvements here and there to make the whole experience even better. Let's take a look at all the new stuff!
What's New in Beta 4.1
Redesigned Gauges

Say goodbye to monochrome! We've revamped the whole set of gauges for a fresh look and feel. In particular, they now feature colorful scales and bigger numbers for even better readability on all devices.
For its part, the completely redesigned UV index now features the scale adopted and standardized by the World Health Organization (WHO) and the World Meteorological Organization (WMO) in 1994. It goes from 0 to 11+ depending on the intensity of UV radiation, and also indicates the risk of harm from unprotected sun exposure by using different colors and textual warnings (Low, Moderate, High, Very High and Extreme). Be sure to check the recommended protection for each range before going outside.
Here are some of the new and colorful gauges introduced in Beta 4.1:

QR Codes
This is a cool way to provide instant access to your weather data from the physical world. Just click on Get QR code in the drop-down menu of your device and it will be generated for you right away. Then you can place it on all kinds of printed materials, such as posters, brochures or cards without overwhelming its design.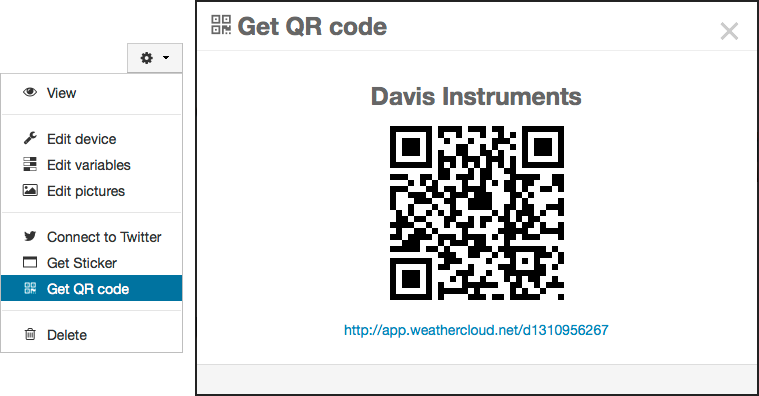 New Evolution Graphs for Solar Radiation and UV Index
All devices that have solar and/or UV radiation sensors now show evolution graphs for these variables. In addition to this, we've changed the color of all the evolution graphs to match their corresponding gauges. This won't only help you identify them quicker, but will also make the Evolution page look much varied and beautiful.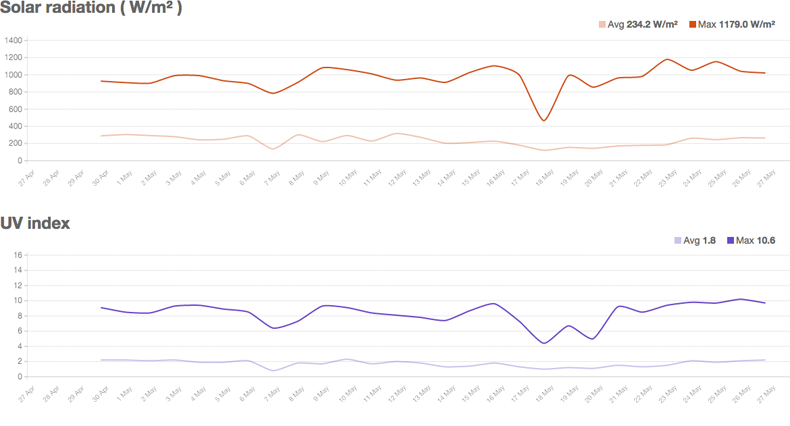 Compatibility with Eusoport
Weathercloud is now also compatible with Eusoport, the mini datalogger and web server developed by Eusotec GmbH. With this addition, the number of supported third-party software rises to 10! We want to thank Kai Rohleff for this great contribution.

Ability to Hide METAR Devices

Beta 4 came a month ago with over 3,000 METAR devices from all around the world. Thanks to this addition, you can easily check the accuracy of your weather data against a 100% reliable airport station located nearby. However, if you still prefer not to see the METAR devices on the map, then you can now hide them at any time from the Settings page.

Other minor bug fixes and improvements:
Added a contact form to the About us page.
Added instructions for sending data via WeeWX.
Added the hashtag #Weathercloud to the automatic tweets.
Added time zone information to the device profile page.
Fixed an issue that prevented the CAPTCHAs from displaying in Russian language.
Fixed an issue that caused out of range values to display in the Sticker.
Other minor design improvements.
Several performance enhancements.
That's all for now guys! We hope you like the new features included in Beta 4.1 and, as always, we'll really appreciate any feedback you may have on them. Also, don't forget to follow us on the social networks to get the latest news on Weathercloud right away. Thanks and have fun!