It's our 4th Anniversary!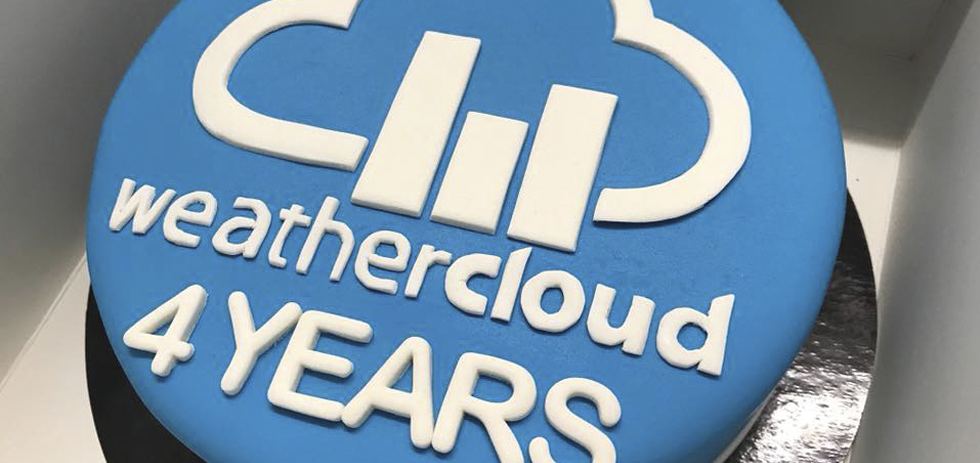 Happy birthday to us! Last month we celebrated our 4th anniversary and we couldn't be happier to share our excitement with all of you.
We are aware that there haven't been many changes to the look of the platform since the release of Beta 6 apart from a slight restyling (revamped home page, new text font across the site, rearrangement of icons, update of low-resolution pictures, etc.), but we can assure you that the team has made a great effort to keep everything up and running while improving the overall performance of the site. Just as a couple examples, the current weather map now loads 10 times quicker than a month ago, and the access to the data necessary to create a plot or a report is even faster than that.
As you may have noticed, the number of users and weather stations online has doubled over the past year. That is much easier to say than to achieve since it required us to tune up the whole Weathercloud engine in order to accommodate this substantial growth. As we recently announced on our social media, the site just reached 10,000 devices reporting data in real time from all over the world. A big thanks to all of you participating in the network!
Weathercloud is currently supported by up to 19 weather software for either Windows, Mac or Linux. Also, more than 30 different weather station models from leading manufacturers are compatible with the platform and send data of all the main weather variables, including wind, temperature, humidity, barometric pressure, rain, solar radiation, UV radiation and even evapotranspiration along with several temperature indexes.
For all of you who have been asking for a mobile app for iOS and Android, we are happy to announce that it is definitely on its way. We know that the development of the app is taking us some time but believe us when we tell you that we do all we can since being a very small team implies splitting efforts and working on several fronts at once. We plan to launch a public beta version of the app before summer in order to test the load on our servers, and we will hopefully complete the next version before the end of the year.
Stay tuned for more details to come soon, and if you haven't subscribed to our newsletter yet, you can do it from our homepage.
Thank you!