Weathercloud Beta 8.5 Now Available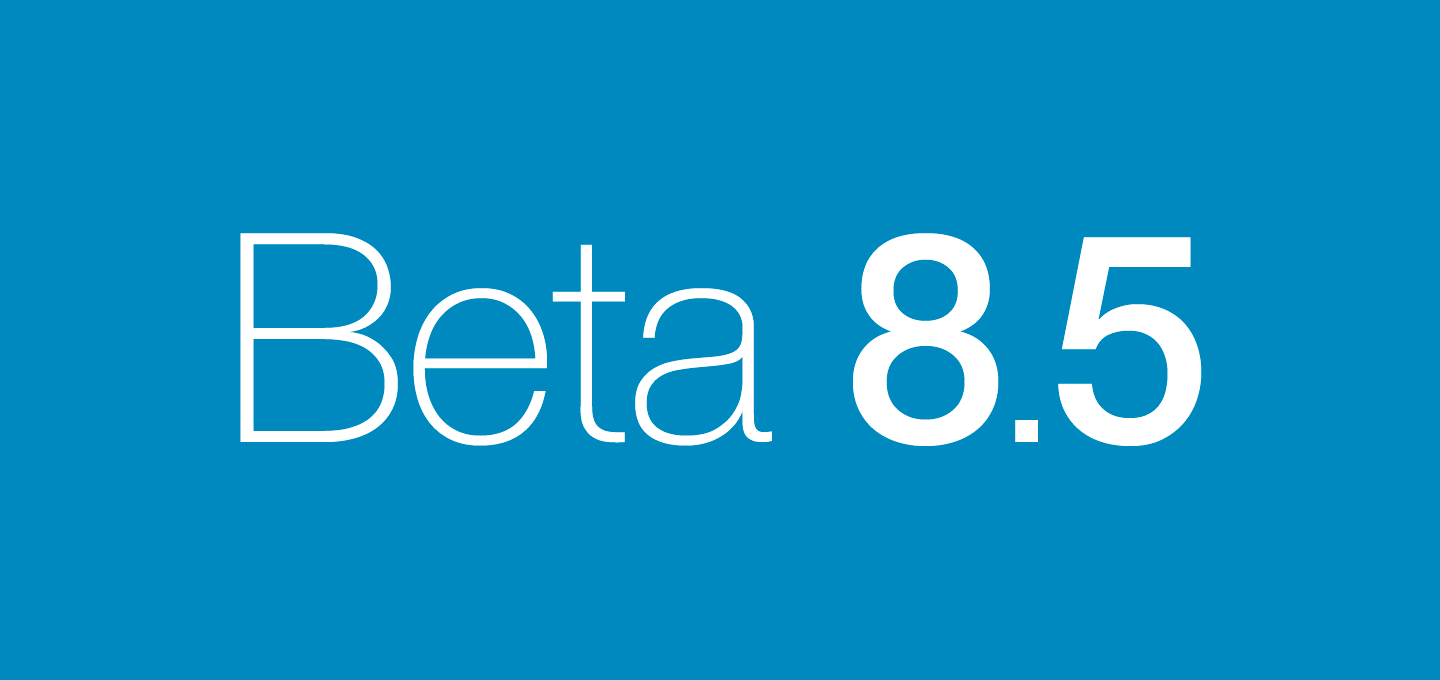 Today we're pleased to announce the release of Weathercloud Beta 8.5!
This version adds compatibility with the new WeatherLink Live datalogger from Davis, an additional advanced Agro dashboard for Business users, performance improvements and other minor enhancements. Let's take a look at all the new stuff:
Compatibility with WeatherLink Live
This has been a very requested feature since the release of WeatherLink Live, so we're delighted to bring it to you in Beta 8.5. From today all WeatherLink Live users can send data to Weathercloud easily without a computer. You just need to follow these few simple steps to connect your station to Weathercloud and start monitoring, managing and sharing your weather data online on the platform.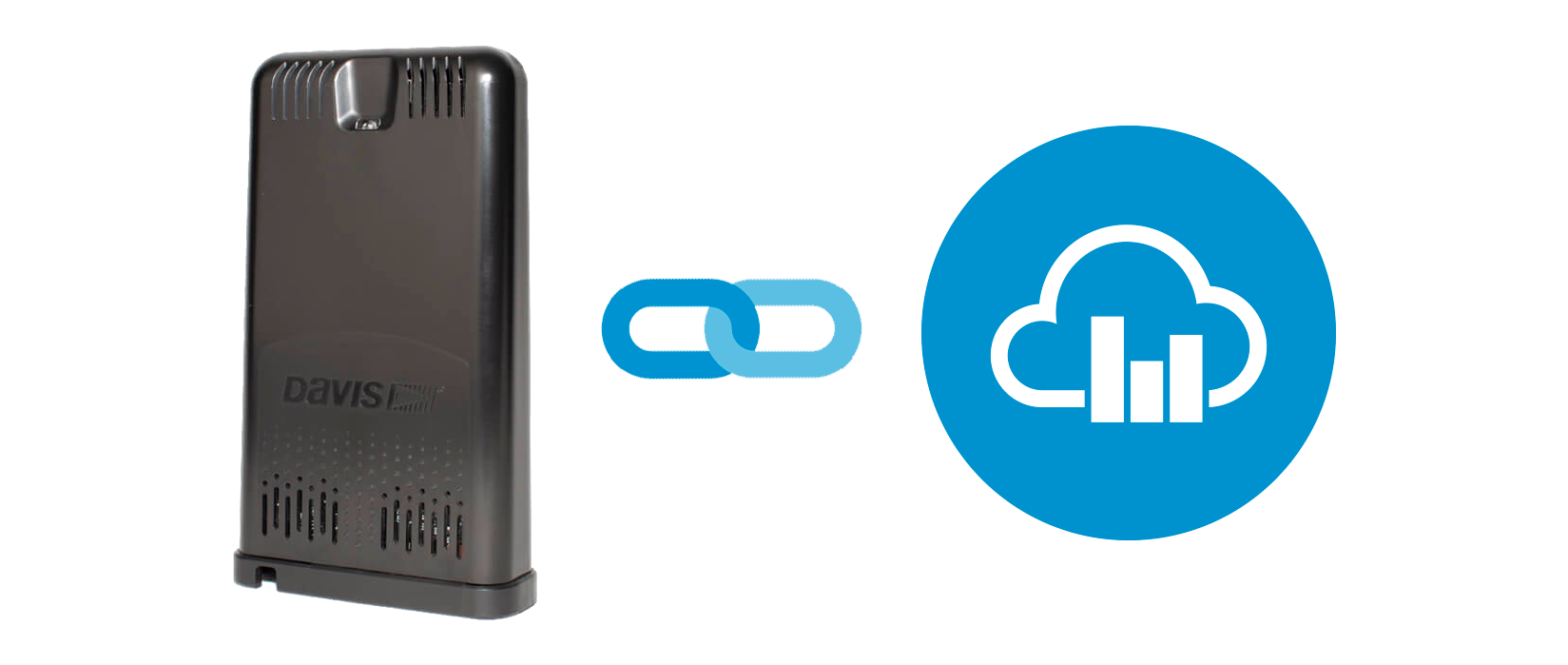 If your device was already connected to Weathercloud before you purchased your WeatherLink Live datalogger, make sure to change your link type to WeatherLink Live to resume sending data. You can do this by going to the Devices page and clicking on Edit device in the Settings drop-down menu. Once there, select your current link type from the list and follow the steps indicated in the previous link.
Advanced Agro Dashboard
Business users can now switch between 2 different advanced weather dashboards with the current weather data and the local forecast. In addition to the Marine dashboard that was already included in the Business plan, we have designed a new Agro dashboard that shows useful information for farmers and growers, including current evapotranspiration data as well as rain and evapotranspiration graphs of the last 7 days.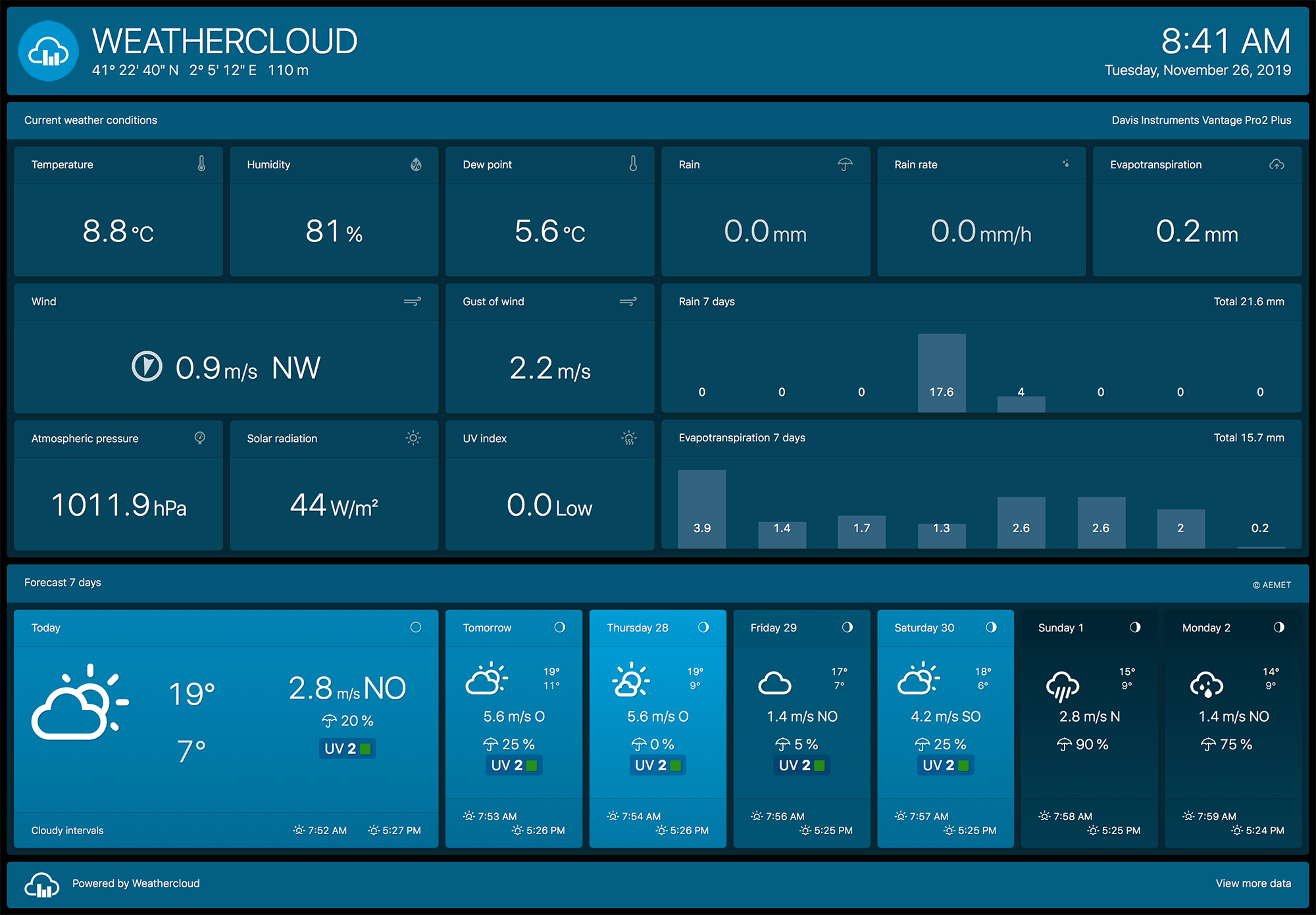 In addition to the logo, language and units of measure, in Beta 8.5 you can also choose the color of the dashboard for even greater customization. Colors currently available are Navy Blue and Forest Green, and some more will be added in future updates.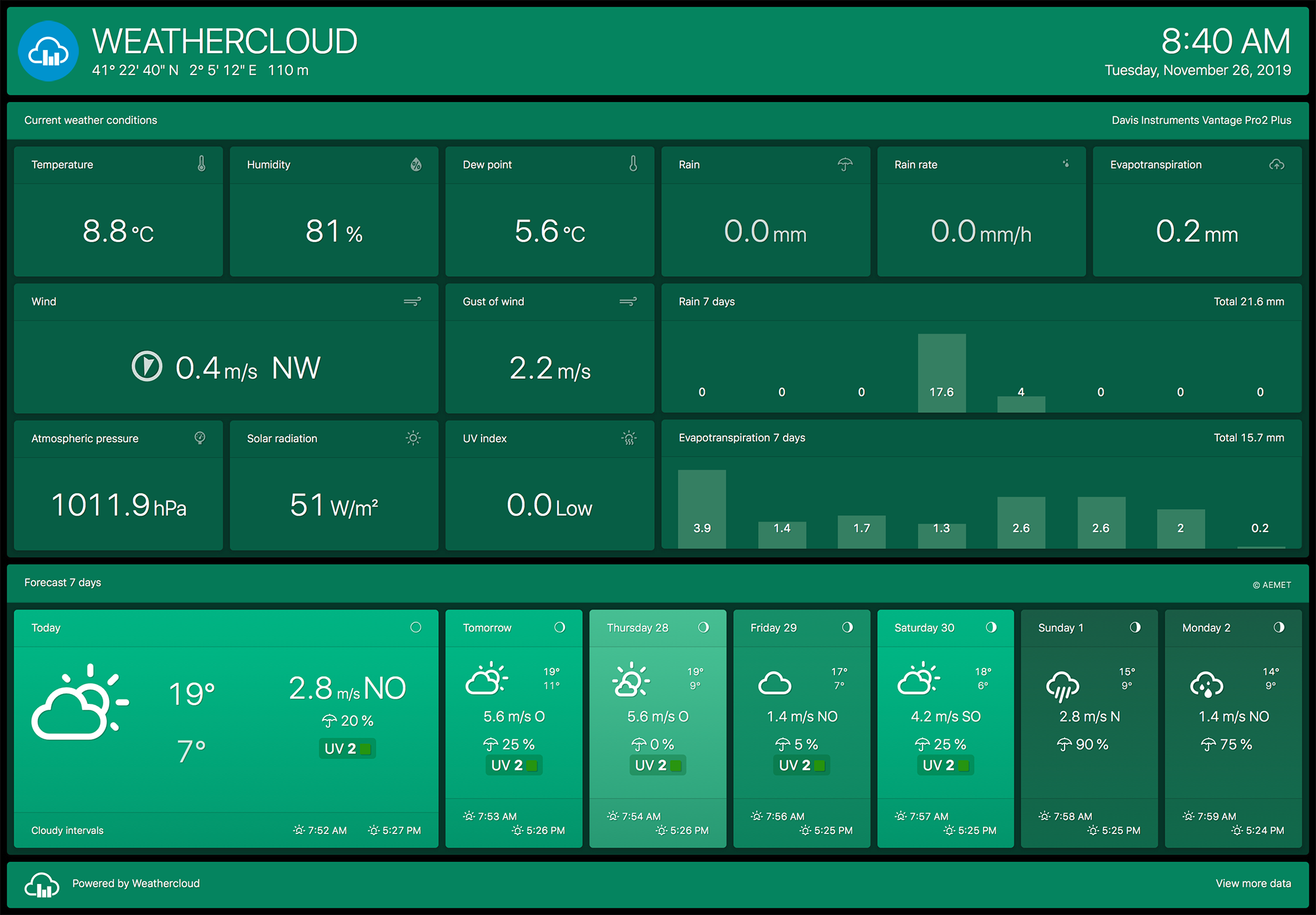 The dashboards are fully responsive to fit any screen size and can be easily embedded in an external webpage using an iframe. Below is an example of the agro dashboard in tablet size: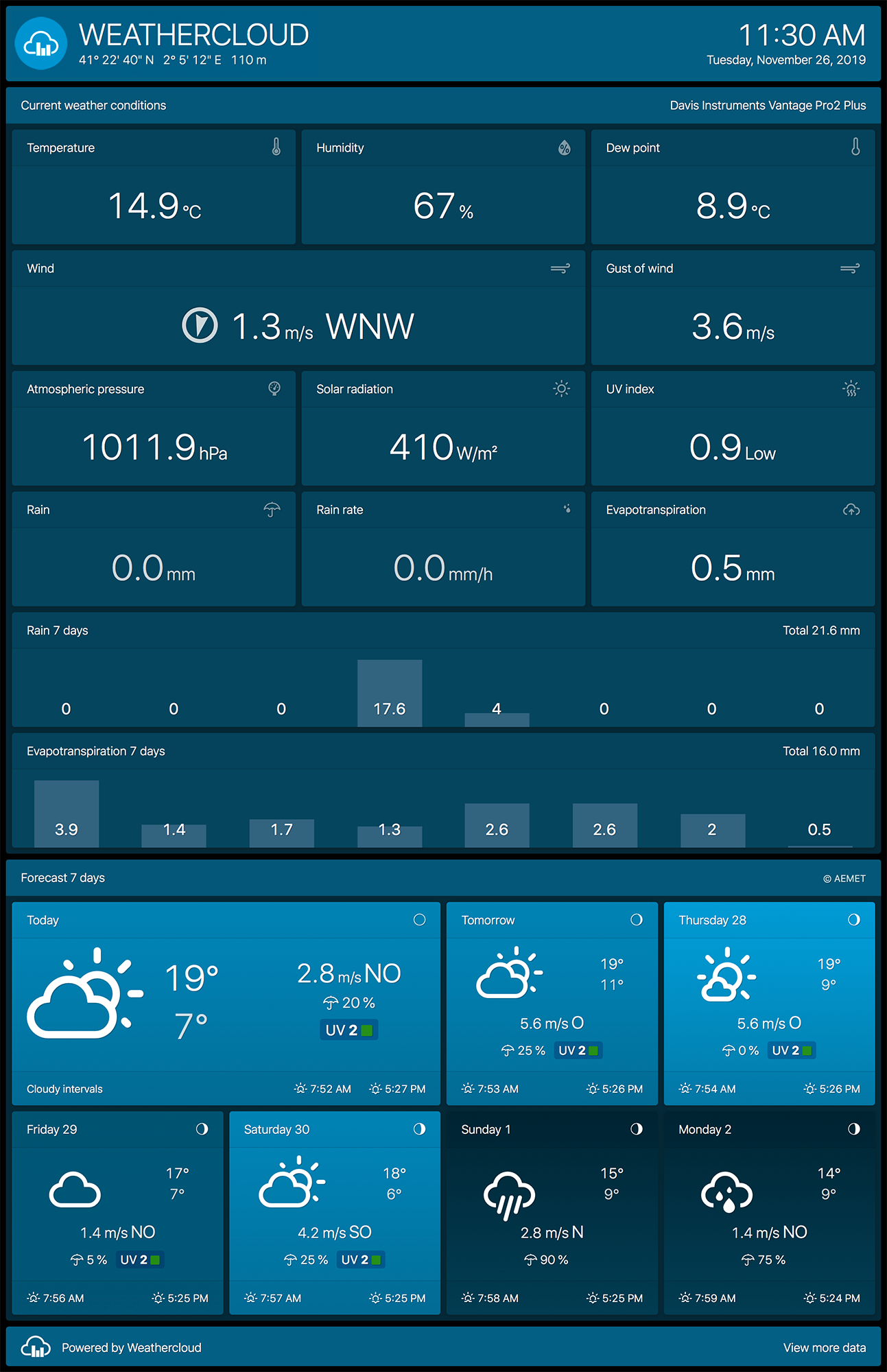 Other minor improvements
Added a view counter to the device Profile page.
Added the local time to the device Profile page.
Coordinates on the device Profile page now link to the station on the map page.
Added a link to the station page from the advanced data dashboard.
This is all for now. Feel free to leave your comments and suggestions below.
Thank you for your support and stay tuned for more to come!